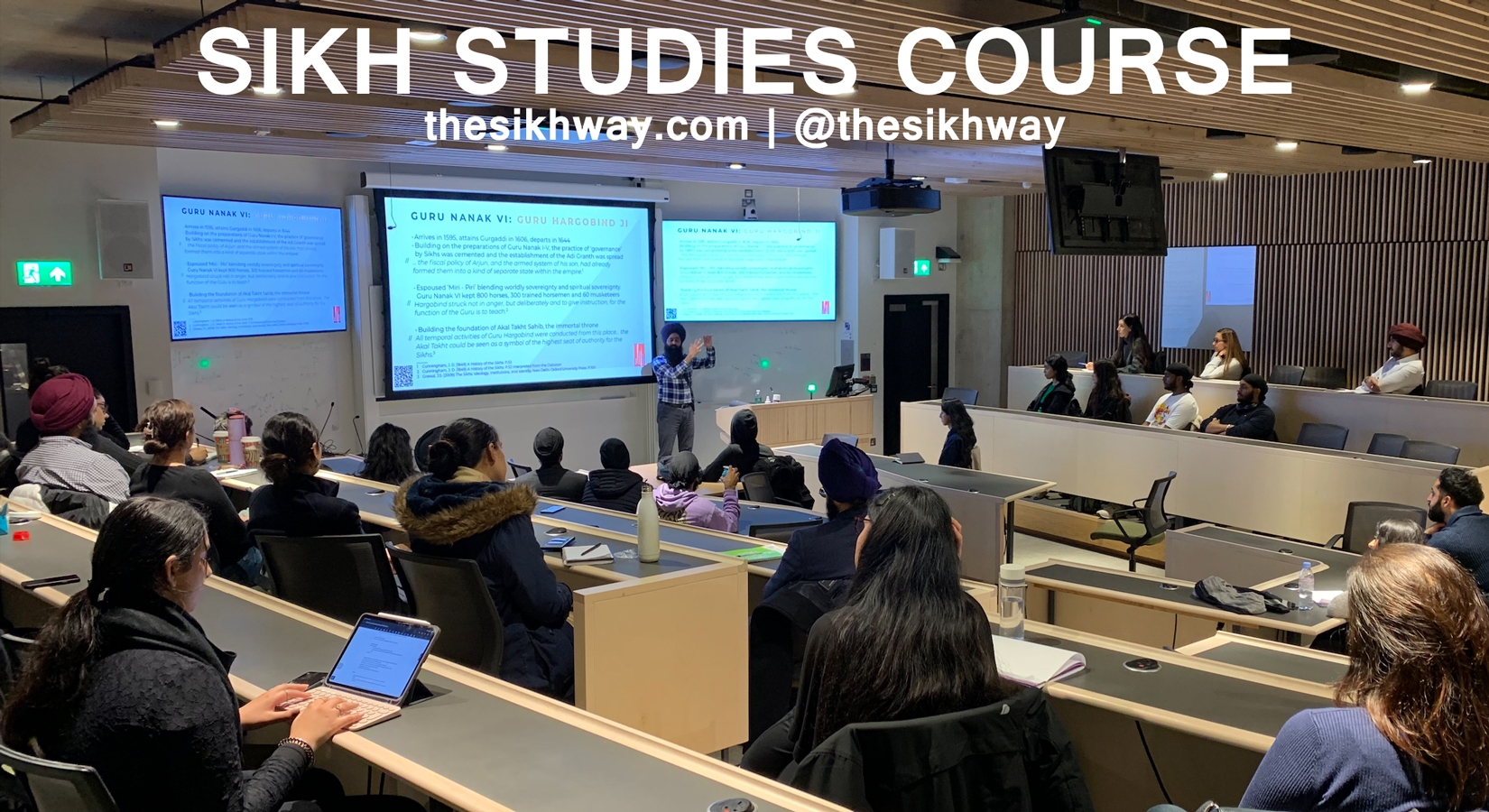 University students have a busy time juggling their primary studies, sports activities, social lives and possibly even employment. However, there is no better time to contemplate serious study of the Sikh way of life than when you are in higher education. Each student is unique, but generally the circumstances, mindset and peer group of university students is the most conducive to serious study.
The Sikh Education Council's Sikh Studies course is an introduction to the Sikh way of life covering history, culture and ideology. Everybody starts with the incredibly popular fifteen week Year 1 course, now running for the fifteenth year! You can choose to develop your learning year-on-year across four years of study programmes beyond this.
A chronological journey in Sikh history

An introduction to the culture of Sikhi

A glimpse of the ideology of Guru Nanak

Further reading and referenced notes
A Sangat dedicated to building and growing
Opportunities to write, present and practice
Do we have to commit a lot of time?
No, minimal time is required for reading outside of class. Furthermore, attendance is not mandatory once you have registered – the only limitation is that you cannot move on to year 2 studies until you have completed year 1.
Can my university host the course?
The Sikh Education Council has tutors who are both qualified and willing to convene the course in different areas. They fully understand that there might only be a few students wanting to take the course (if any at all) and so are happy for societies to collaborate and jointly take on the course with nearby university Sikh socs.
Can I drop in and out of different sittings of the course?
Yes, if you are a registered Year 1 student, you can drop in and out of different sittings of the class as suit your timetable.
What do we learn each week?
Can I attend the course virtually?
Unfortunately not, the course has always been in-person. We do not permit recording in either audio or video.
Do I have to invest in books or write lots of notes?
No, the course slides and notes are shared with you week-by-week, and pre-reading is always provided digitally. Further reading in any given week is optional.
Our Sikh Studies course has helped hundreds of students in higher education learn more about the Sikh way of life, as well as encouraging non-students to continue learning throughout their adult years and professional life.
introducing a hub where the Sikh do-ers of tomorrow meet,
develop their thinking and learn by doing
Are you studying at University but want to develop skills more applicable in everyday work? Do you want to network with other Sikhs and experience how to work for the greater good?